Our oaks, all between 150 and 200 years old, are selected by geographical area in prime French forests for their gustatory and olfactory qualities.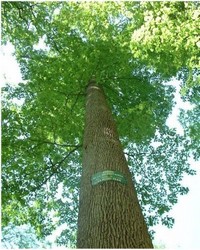 We have extended our range thanks to the rigorous selection of oak from the state of Missouri in the USA and from eastern Romania.
---
The oak wood is sawn into logs 1 metre in length.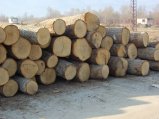 ---
The logs are split along the grain so as to obtain rough staves.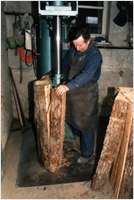 By respecting the grain we ensure that the barrel is watertight and that the staves are sufficiently flexible for bending.
---
The staves are then carefully stacked in the open air for 24 to 36 months. Here they will be dehydrated so that their level of humidity is balanced with the ambient hygrometry, thereby guaranteeing the extraction of supple and elegant tannins.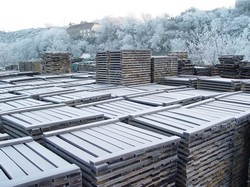 After this long period of drying, the cooper shapes the staves in preparation for the assembly of the shell.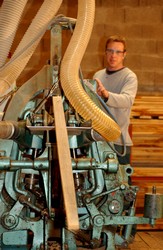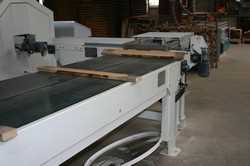 ---
The staves are sorted and selected on a table in order to obtain the wood required for making the barrel.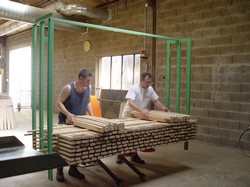 ---
Mounting consists in assembling the staves inside the hoops, with the staves being held in position solely by the pressure of the hoops.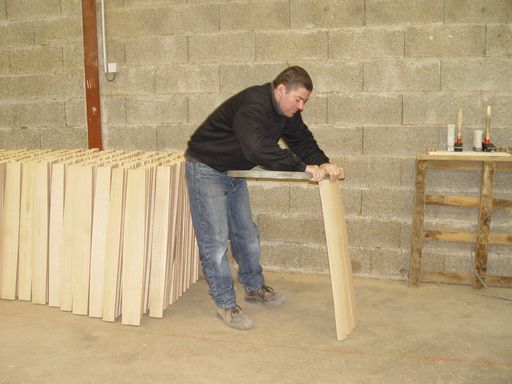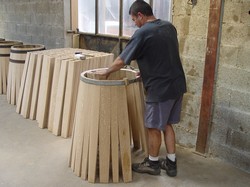 Thanks to traditional, long and slow heating or "toasting", we are able to curve the shell and heat the inside of the barrel.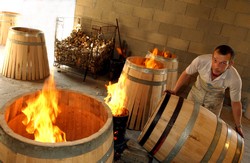 ---
The shell is positioned on a heater in order to soften the grain of the oak wood.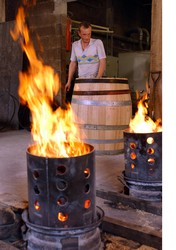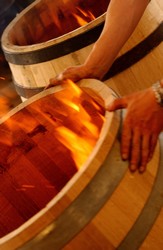 ---
The shell is then placed on another heater placed at the centre of a winch so that the base can be gradually tightened to give the barrel its final shape.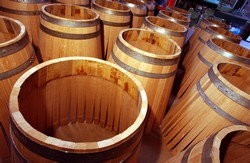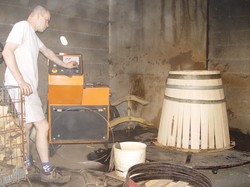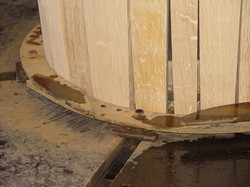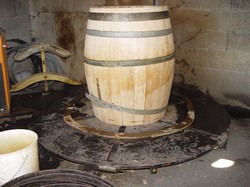 ---
The third stage fulfils two important roles: firstly, at least 30 minutes of toasting so as to ensure that the staves remain curved, and secondly a variant (between 30 and 75 minutes of heating) in order to obtain a Light, Moderate, Moderate Plus or Strong toast.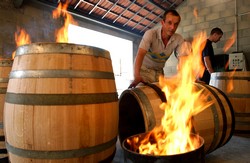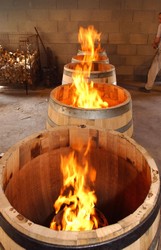 The extremities of the barrel are rounded off so that they can receive the endpieces (heads and bottoms).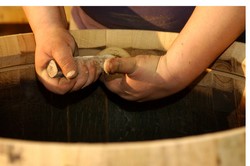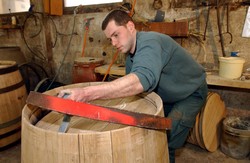 ---
Once the heads and bottoms are in place, the barrel is tested for watertightness.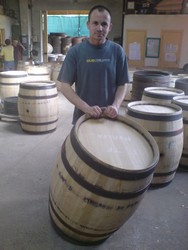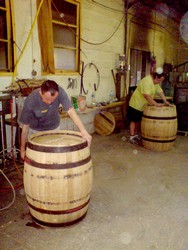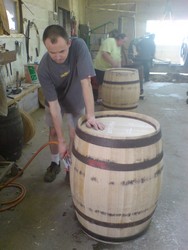 ---
The shell is sanded and covered with galvanised chestnut hoops.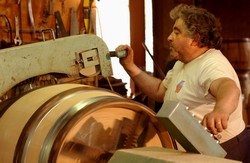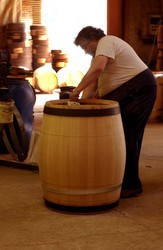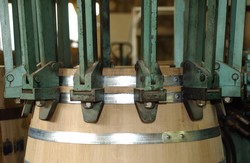 ---
In the traditional Burgundian presentation, chestnut-wood hooping is used to protect the shell of the barrel.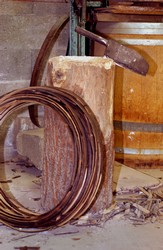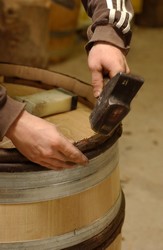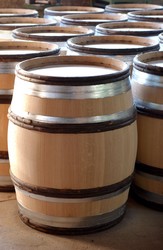 State-of-the-art finishing, laser marking available on request.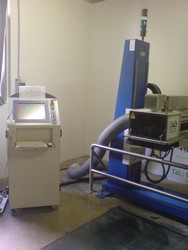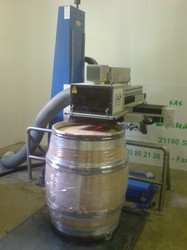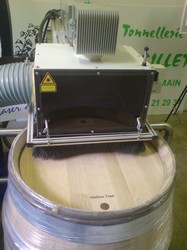 ---
All our barrels are guaranteed against any manufacturing defects and are monitored thanks to our internal traceability process.